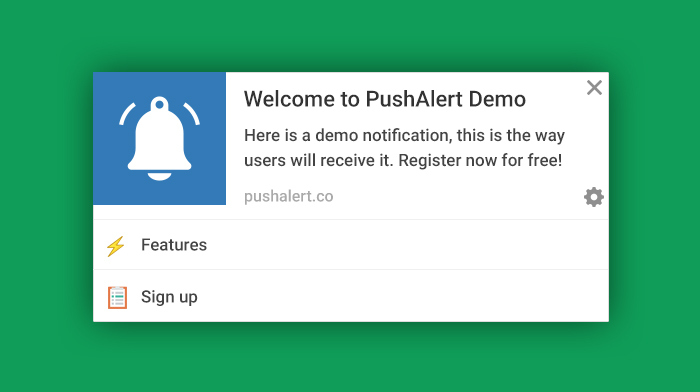 It's great to have choices in life. How many times have you thought about providing more actionable content with your campaign to drive better conversions? With our Notification Action Buttons, you will be able to provide up to 3 Call To Actions (CTA) – 1 default notification click, 2 buttons for notification actions – in just a single notification.
Now, when you open Send Notification in your PushAlert Dashboard you will see a new option for Action Buttons. You can choose to have one or two action buttons with a customized icon, title, and URL which you want your subscribers to click. The custom icon is not mandatory, while the Title and URL are required. We have also included search in the custom icons option so that you can easily find the most suitable icon for your buttons to get more engagement.
A notification with CTA buttons has shown up to 4X more engagement than a standard notification, users love the choice they are given and are more likely to click on more specific content related to the primary notification especially on mobile devices.
Support for Call To Action Buttons:
For now CTA buttons for web push notifications is supported only on Chrome for both mobile (Android) / desktop and Opera on Android. Firefox is expected to bring the feature soon.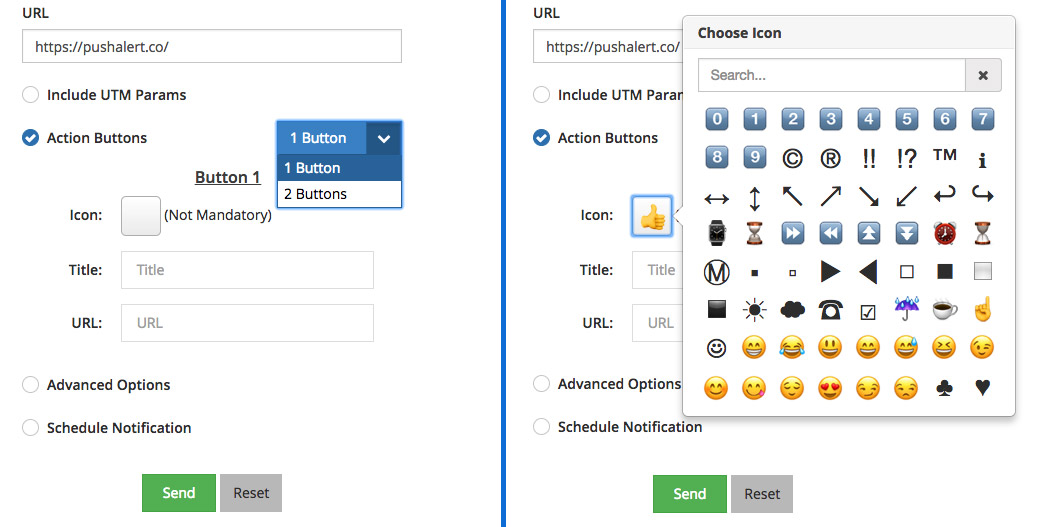 How to use Call To Action buttons for Web Push Notifications?
Login to your PushAlert Dashboard and Click the Send Notification button.
Fill in the default action or the main URL for the notification along with the Title, Message and Notification Icon.
Once done just scroll down, and you will see the Action buttons option.
Now you have the freedom to choose either one or two action buttons to accompany your main notification.
Once done, you will be able to customize the icon, title, and link for these buttons. Keep the title short and to the point.
You can search within the icons or smileys as button icons or just send a plain text button. However, we would recommend adding a suitable icon to make the Action buttons stand out to your subscribers increasing chances of being clicked.
That's it, now just send the notification as your normally would, and you have now easily increased chances of your notification being clicked by up to 4 times.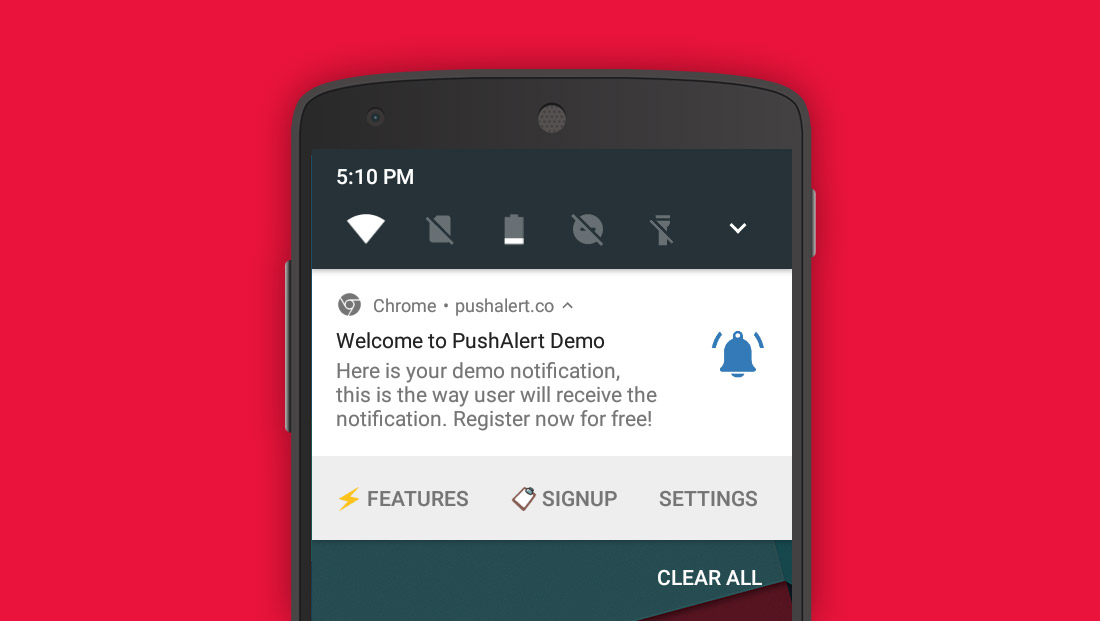 Call to Action buttons add another metric to our Analytics where you can check the performance of action users chose to click on. This insight can further help you in targeting your user base with custom notifications.
Note: Since this feature has just been introduced, it may take up to a week for all your subscribers see these action buttons. Till then they will see your notification but without the action buttons.