Whether you are worried about increasing your user base or generating more revenue with your existing users, getting connected to them at the right time is of paramount importance. So we created a real-time push notification service to engage new users and re-target current customers.
Today, we're announcing PushAlert, a new Web Push Notifications service for desktop and mobile that helps you stay connected with your customers and provide a richer experience resulting in improved sales, higher revenue, and new leads.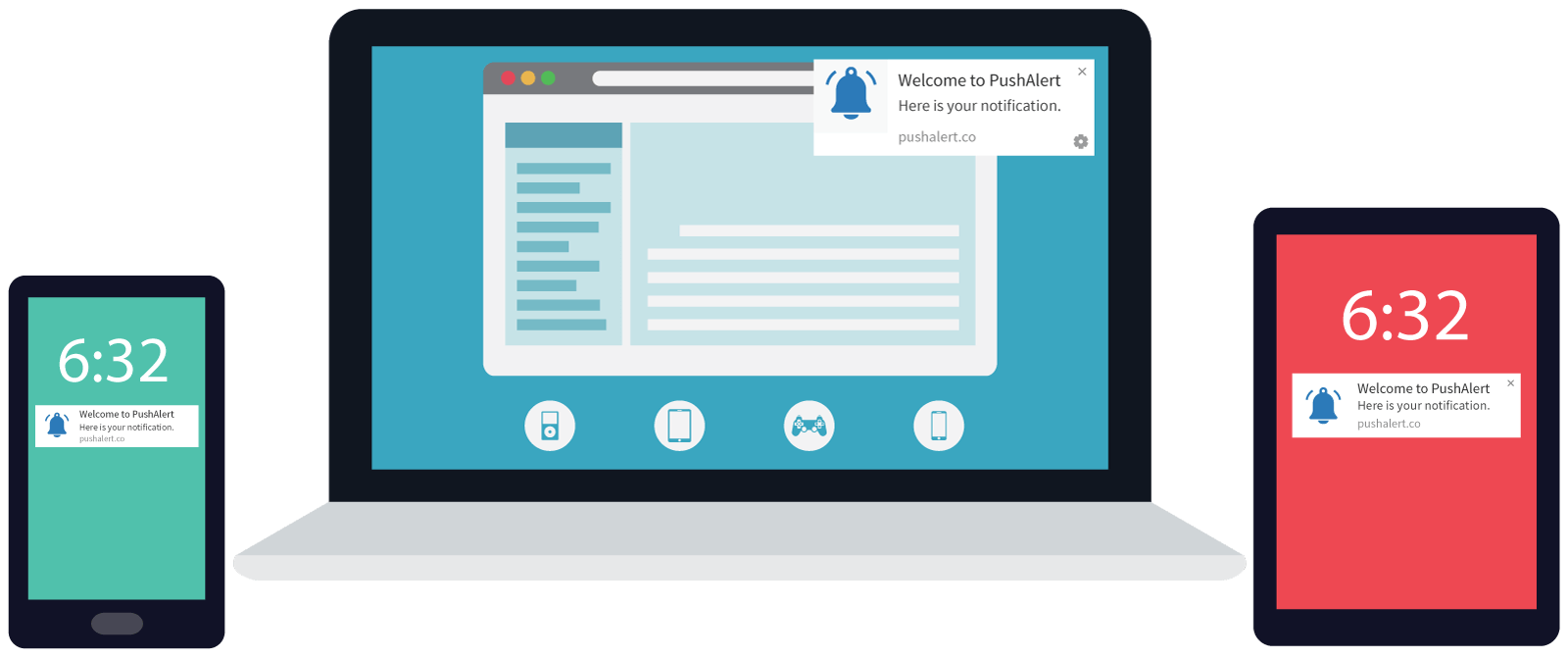 What are Push Notifications?
Push Notifications were introduced back in 2015 with Chrome 42 and since then have revolutionized timely updates sent to users and effective re-engagement with customized content. Push Messaging on the web is simple, it works by associating your website with a user's browser, so there is no exchange of any personal information.
Push Notifications are the future of direct communication
Users can subscribe to notification feeds without divulging any personal details making it easier for them to opt-in, compared to email subscriptions and you get direct access to your targeted audience. With PushAlert, we have made the process even easier. With just a few lines of code, you can be up and running web push notifications on your website and more importantly, without the need of any coding knowledge.
Higher CTR than email and audience targeting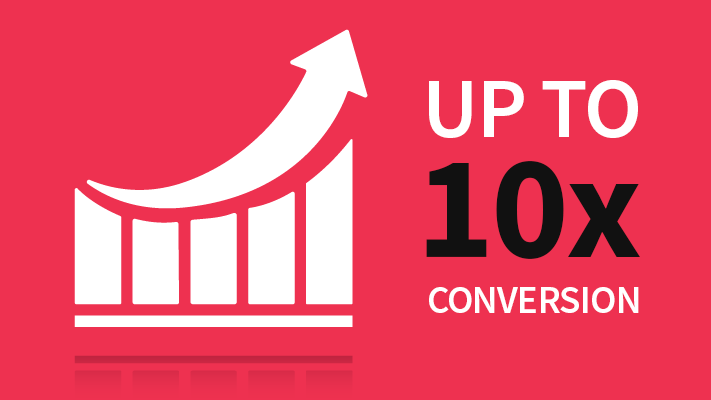 Emails may end up in spam, or just get buried under a pile your customer gets from social media, e-commerce sites or subscriptions. But with PushAlert, your notifications are laid out front and center even if the user is not on your website. Engaging users at the right time is important, this results in up to 10 times higher click through rate (CTR) for push notifications than emails. With PushAlert's advanced audience targeting, you will be able to get even higher engagement by sending notifications to a specific set of users.
Native notifications on mobile
PushAlert's customizable notifications look similar to native notifications on mobile as if being sent by mobile apps and are sent even when the browser is closed. This opens up a completely new user base giving you a chance to tailor a personalized experience for them and saves you from managing a separate mobile app.
There's something for everyone
For webmasters, we have some powerful tools to get the best out of PushAlert.
A/B Notifications – You can get the highest conversion and drive sales by using our A/B tests which send the most engaging notification automatically.
Advanced Audience Targeting – This allows you to reach out to customers in a specific region. You can also target customers who are using a desktop, mobile device or even a particular OS.
Pro Stats – With the help of our analytics to determine subscriber behavior, you can get to know the best time to send notifications.
Schedule Notifications – Timely delivery of notifications results in higher conversion, with PushAlert you can schedule notifications to be delivered exactly at the time you want. Say, you have an upcoming sale, press release or a product launch you want subscribers to know about, you can schedule it in advance.
Segmentation – You can also create segments for users based on any particular characteristics, to send them custom notifications to get better engagement and higher CTR.
Rich Javascript and REST API – A fully featured API to give you the freedom to customize PushAlert's implementation based on your need. You can automate notifications on actions – say in the case of shipping information from packaging to delivery.
We also have some more really neat and useful features which we are sure you will love.
Email Push – You can automate notifications by just sending a mail from your registered email address, no need to login or write any code, just a simple email and you are all done.
RSS Push – We are also introducing RSS Push for all users, using which you will be able to send a custom newsletter with all important announcements so that your customers don't feel spammed by multiple notifications.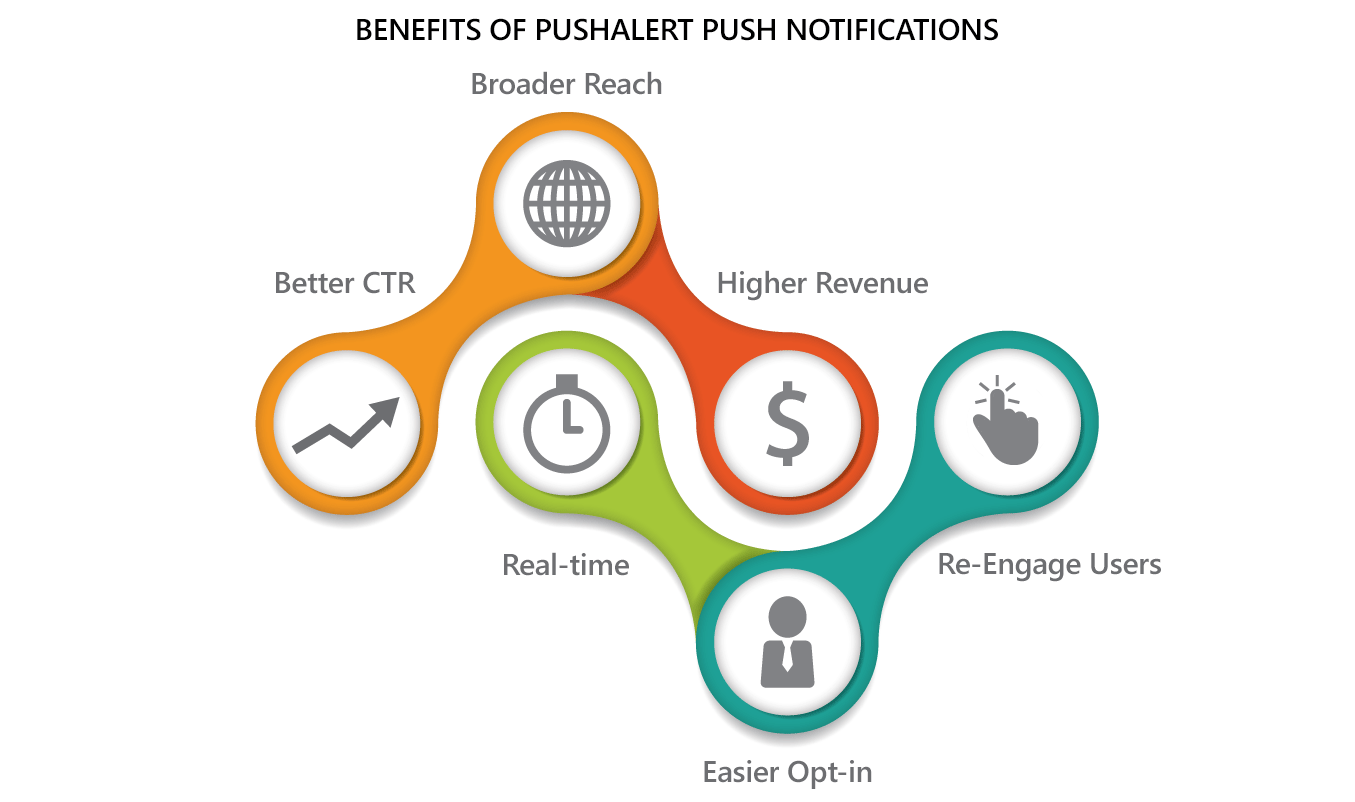 What's more?
We have a lifetime free account, without any charges and you can also try any of our paid plans for 15 days without the need of any credit card. Once you are completely satisfied with our service, you can stick to the lifetime free account or choose from among the different packages we are offering with some of the lowest prices on the planet for such a fully featured, customizable, web push notifications service with support for mobile devices. Prices start at just $9.99 per month. If you are looking for something more customizable, then you can also reach out for a custom quote.
A lot more to come
We have just scratched the surface of what we can do with analytics on PushAlert. We are working to improve our analytics to the level where you would be able to reach out to very specific group of customers to immediately convert sales. We are looking into Safari and iOS compatibility as well.
We can't wait for you to try out PushAlert and start generating meaning engagement as well as higher revenue from your websites.