Wishing all of you a very Merry Christmas and Happy Holidays. Now, before you go all lazy with a delicious home-cooked meal there are a few neat additions we have made to PushAlert and the Holiday Sale to have a look at.
Audience Creator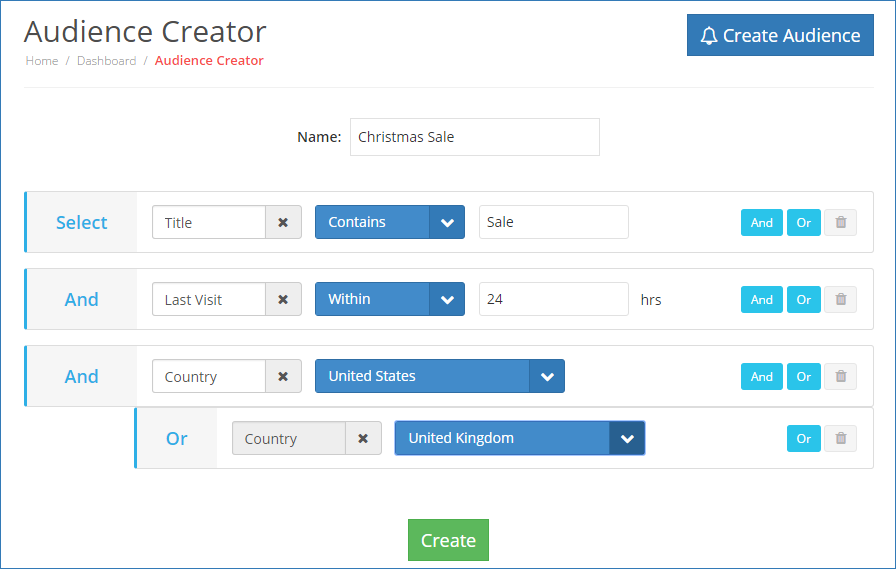 This is one of the biggest additions we have made to PushAlert since launch. With Audience Creator you will be able to create a segment of users based on a query, say people who visited your website within the last 24 hours, or those who were interested in Women's clothing or they visited a particular URL. Moreover, you can combine all these queries into one to target a niche audience to drive both traffic and get better sales.
Reaching visitors who are already interested in a product or content will drive up to 10X better conversions and your users will not get annoyed with these notifications, as it's something they already wanted to get or see. This will help in building brand loyalty with highly targeted notifications, giving you more repeat visits and a better understanding of customer choice. Moreover, even with these queries, you can combine location, device being used so that you have complete control over which subscribers get these notifications.
Audience Creator helps you create a subscriber base built on interests, user analytics, and demographics. As we get more data on usage of this feature, we are going to expand it to include even more granular details. I am sure you are going to love this feature. Audience Creator is a premium feature and will be available for our two top tier plans – Premium and Platinum.
Multiple Websites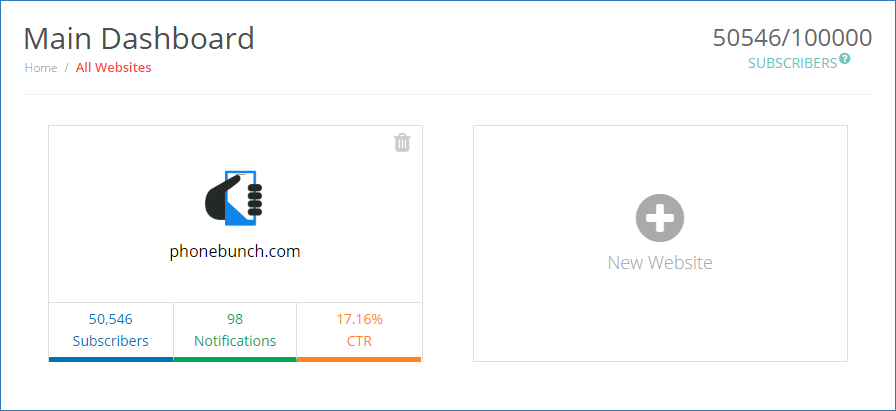 Now, you can add multiple websites to your account from your new Dashboard which shows all your websites and related information. Right from the Main Dashboard, you can add more websites or delete existing ones. The rest of the things remain the same, you will see the same interface when you jump into a particular website, where you will also be able to see individual analytics and send notifications.
The number of websites you can add to your account depends on the plan you choose. You can see the total number of subscribers and the limit for the plan on your main dashboard. To switch between different websites, you can use the drop-down menu in the top navigation bar.
For Free and Basic plans, you can add one website to your account but you can always upgrade to the Premium plan which offers 3 websites or the Platinum plan that will give you 5 websites on a single account. This would greatly reduce subscription fees, and also helps you keep a check of all your web properties in one place.
Holiday Sale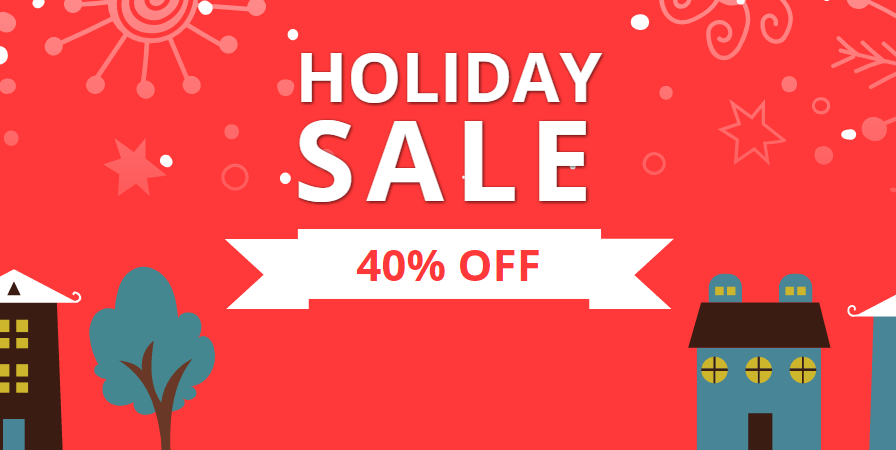 Just to spread some holiday cheer, we are offering 40% off on all new sign-ups, renewals, and upgrades starting today, 24th December 2016 till 1st January 2017. This is the best time to give our premium and platinum plans a try at reduced subscription fees and a lot more new features.