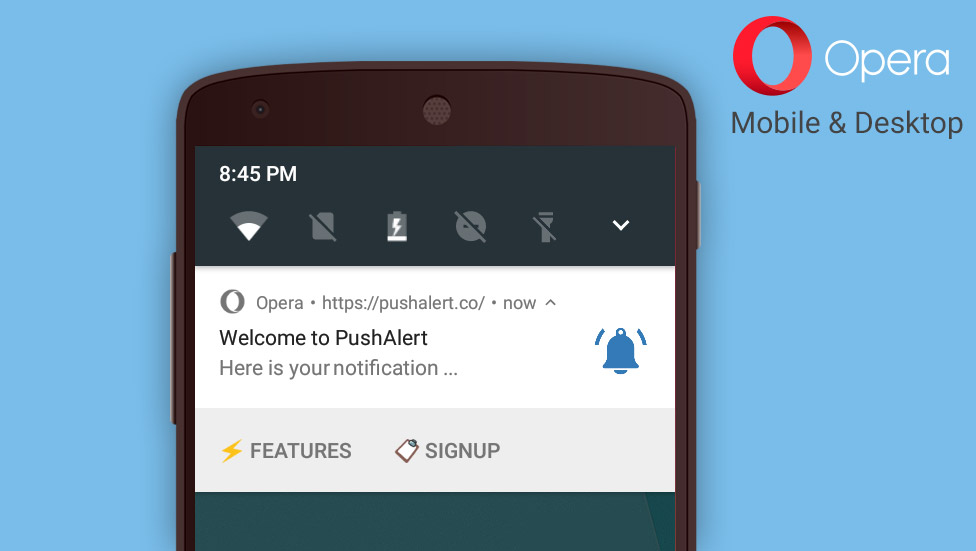 In a continuing effort of keeping PushAlert ahead of the curve, we are bringing Opera support. The support for Opera Mobile (v37+) and Desktop (v42+) Web Push Notifications has been included with the latest update to our API and is currently rolling out to all our users. The user experience will be similar to notifications on Firefox or Chrome. With Opera, we are opening yet another audience for your notifications.
As with all our updates, there are no changes needed to be made on your website, everything will be automatically updated by us. Earlier this week we also introduced Call-To-Action (CTA) buttons for notifications which can get you up to four times the conversions than a simple notification.  Also Read: Increase your conversions up to 4X with Call-to-Action buttons in Web Push Notifications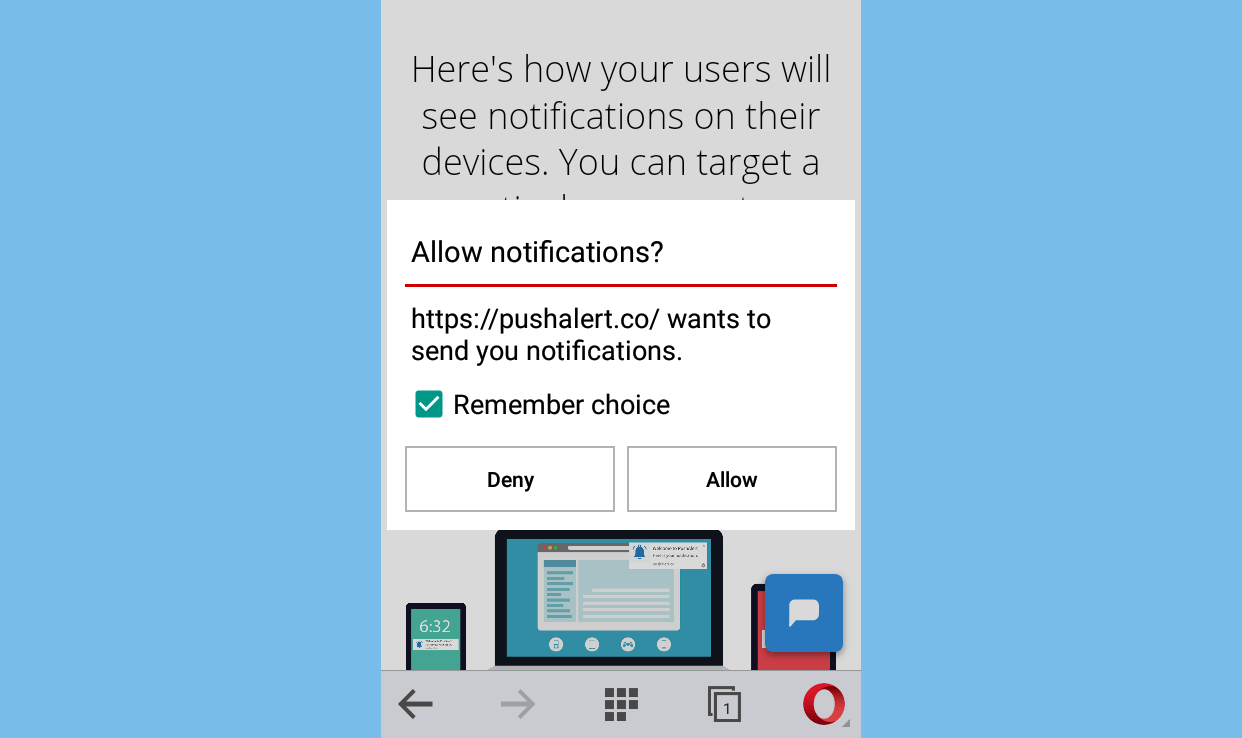 There's a lot more cooking here, and we will have more to share in the coming weeks. Till then keep increasing your traffic and engagement with PushAlert.
Update: Desktop support for Opera (v42 and above) also added to our API, rolling out to all this week.