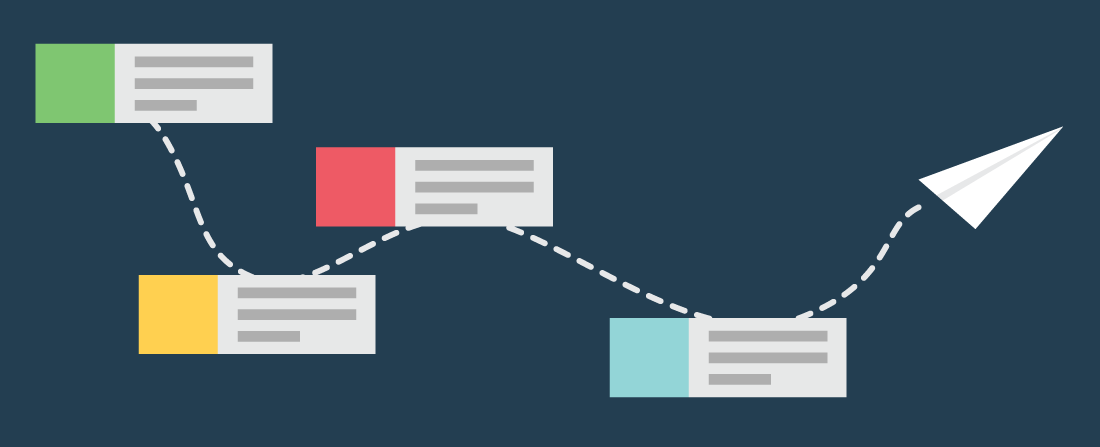 First impressions have a lasting effect. But what if you got a second chance or a third chance in reaching out to your customer? That led us to develop a new onboarding experience with web push notifications – a Welcome Drip.
With welcome drip notifications, you can setup a series of automated push notifications for new subscribers. This drip can be used to help users navigate your website, understand what you have to offer or guide them through a specific user journey.
Customized welcome drip notifications allow you to create a unique onboarding experience. You can build an entire marketing campaign around automated push messages, which will be sent right after a visitor opts into receiving notifications. Then based on your campaign you can set different intervals for each of these push notifications.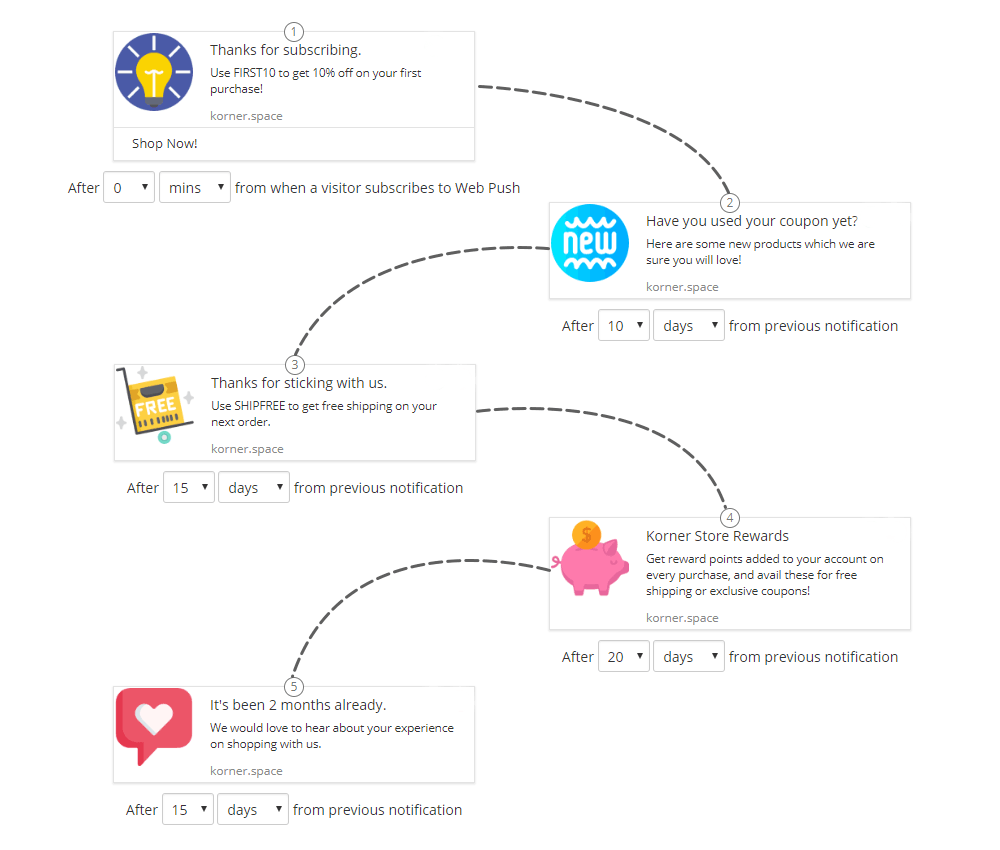 Welcome Notifications are now Welcome Drip Notifications
We are upgrading the older single-shot welcome notifications to welcome drip notifications. If you already have welcome notifications enabled, then it would be converted to a single-step drip and would be sent immediately after subscription. Similar to what happened earlier.
But now, you will be able to customize when the welcome notification is supposed to go out and if you want to include more steps in this drip.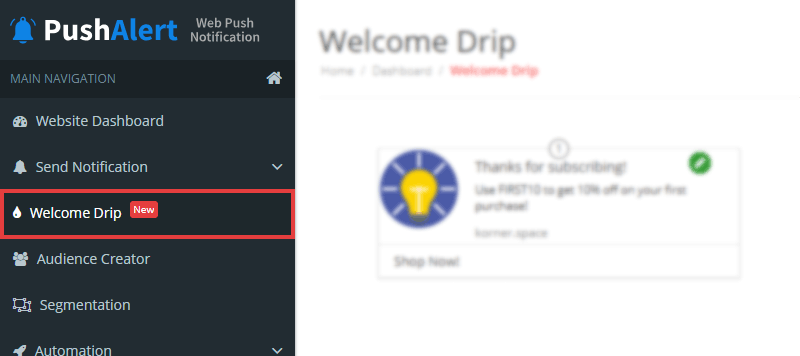 For Basic plan users, welcome drip notifications will continue to work as single-step welcome notifications with immediate delivery. While Premium and higher plans will be able to take full advantages of the customizable drip.
Welcome drip notifications come with their own analytics to show how many subscribers entered the drip, click through at each step and how many completed the entire notification drip.
Welcome Notification Drip is going live today for all users. If you need any help with the setup or want to share feedback, please reach out to your account manager via via chat from your dashboard or via email to our support team.
Here's the detailed documentation on Welcome Drip Notifications to help you get started.