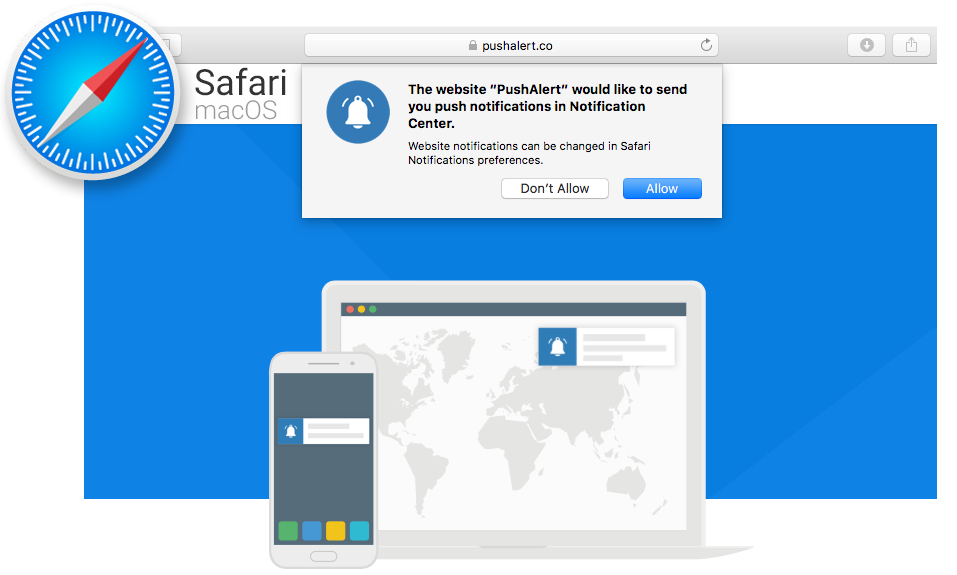 Similar to Chrome, Firefox, and Opera – Safari too supports clickable Push Notifications. You will get them even when Safari is not running on your Mac, and on clicking take you straight to the website they came from. You can now leverage Push Notifications for Mac users with PushAlert.
Web Push Notifications emulate one of the most useful capabilities of native apps but for the web. With Safari Push Notifications, you will be able to share timely updates, engaging content with another potential user-base, re-engage users like never before and drive more sales with this targeted audience.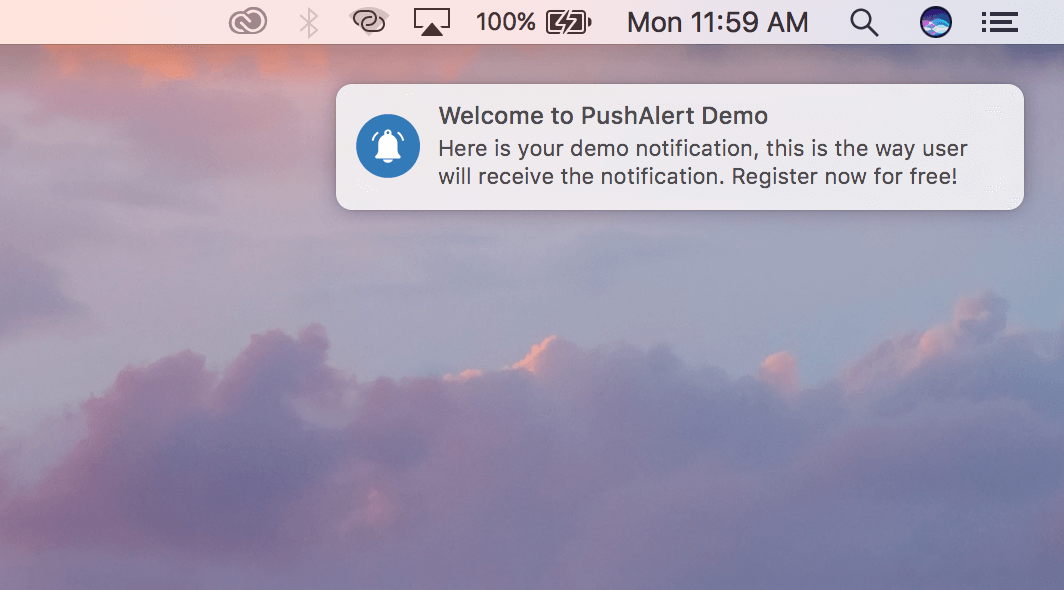 Moreover, your visitors will also appreciate that Push Notifications don't require any personal information to subscribe. All they need to do is click on Allow when prompted by Safari. So, even without collecting a single piece of information you will be able to re-target visitors who have left your website with a simple opt-in and send them deals, posts or offer updates based on their interest.
Getting started with Web Push Notifications on Safari
To enable Safari Push Notifications for your website, we have created this handy step-by-step guide. Just follow the four steps and your website will automatically show the opt-in box you see above. After that, you will be able to send notifications to your visitors from the PushAlert Dashboard or by using our REST API.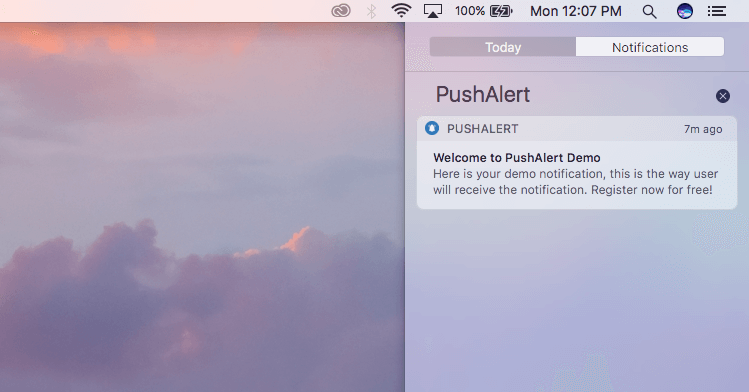 Your subscribers will see the notification appear right on the Desktop, even if your website or Safari are closed. Moreover, the sticky notification will keep living in the Notification Center giving ample time for re-engagement.
Learn more about Push Notifications: