Getting Started
What is OnSite Messaging?
Dashboard
Once you login to your account, you will be shown a list of your websites. Choose a website and you will reach that site's dashboard.
Here you will be able to see your current active campaigns and basic conversion stats. Deep dive into analytics of each campaign by clicking on the Stats button or Edit your campaign.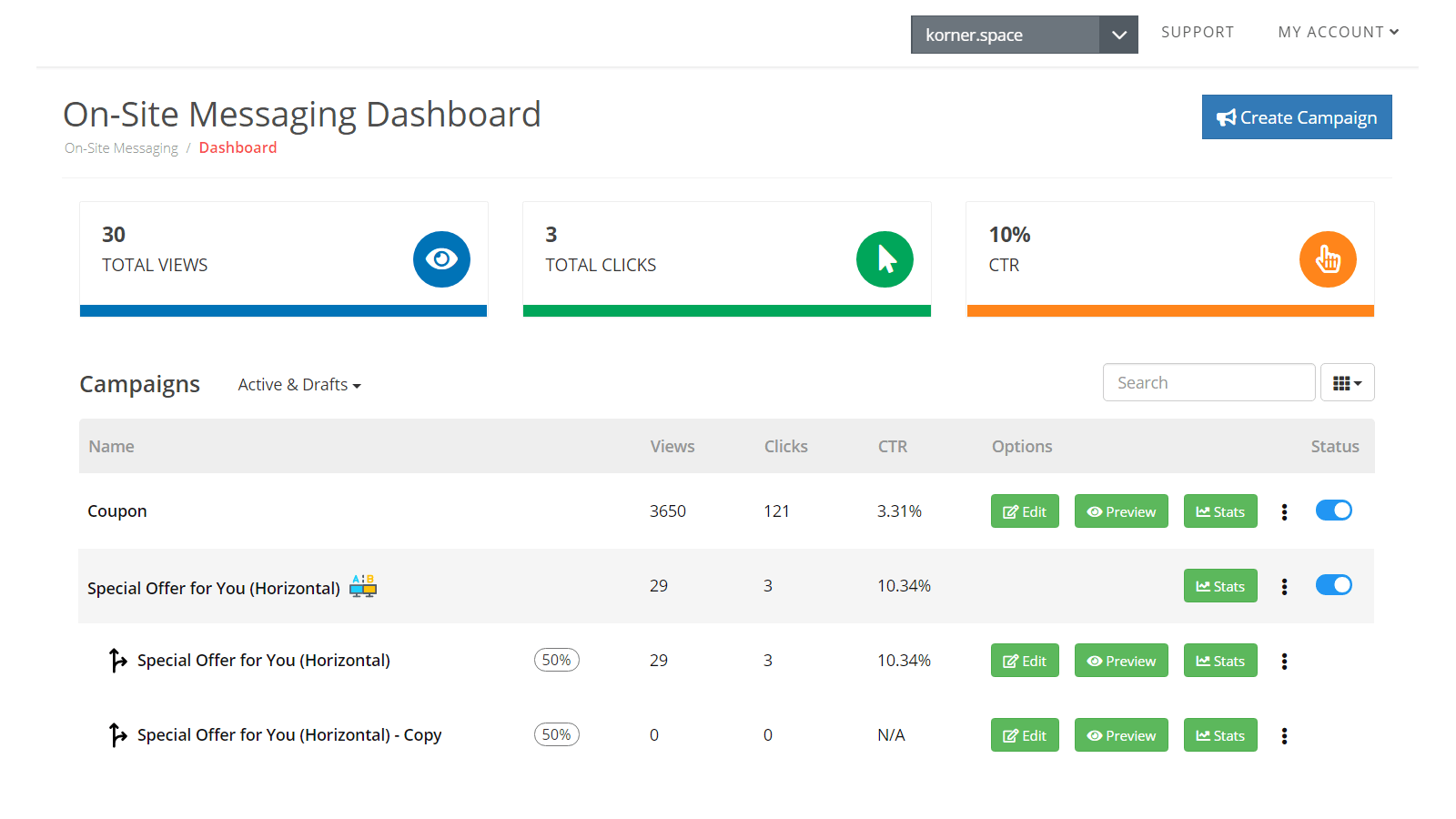 You can also run split tests from here or copy a campaign to build a new one.
Account Details
Head to the My Account menu on the top right, and click on Profile .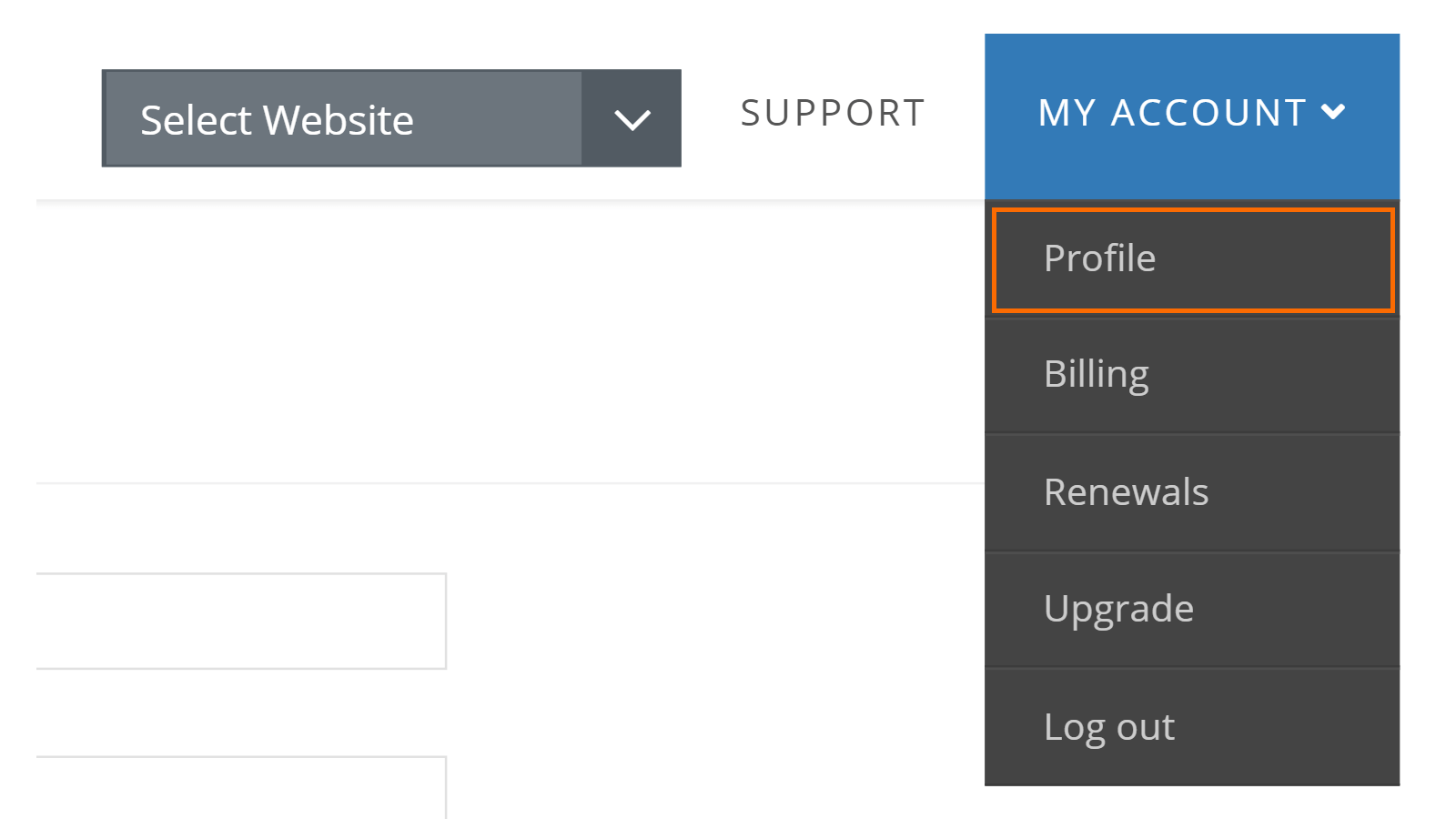 In the Profile section you can edit your account details, the same are used for your billing information as well. On the left menu, you have the option to change you password as well.
Integrate Section
In your website dashboard here, you will see Integrate in the left menu. Here you will find the required script/plugin to add our service to your website.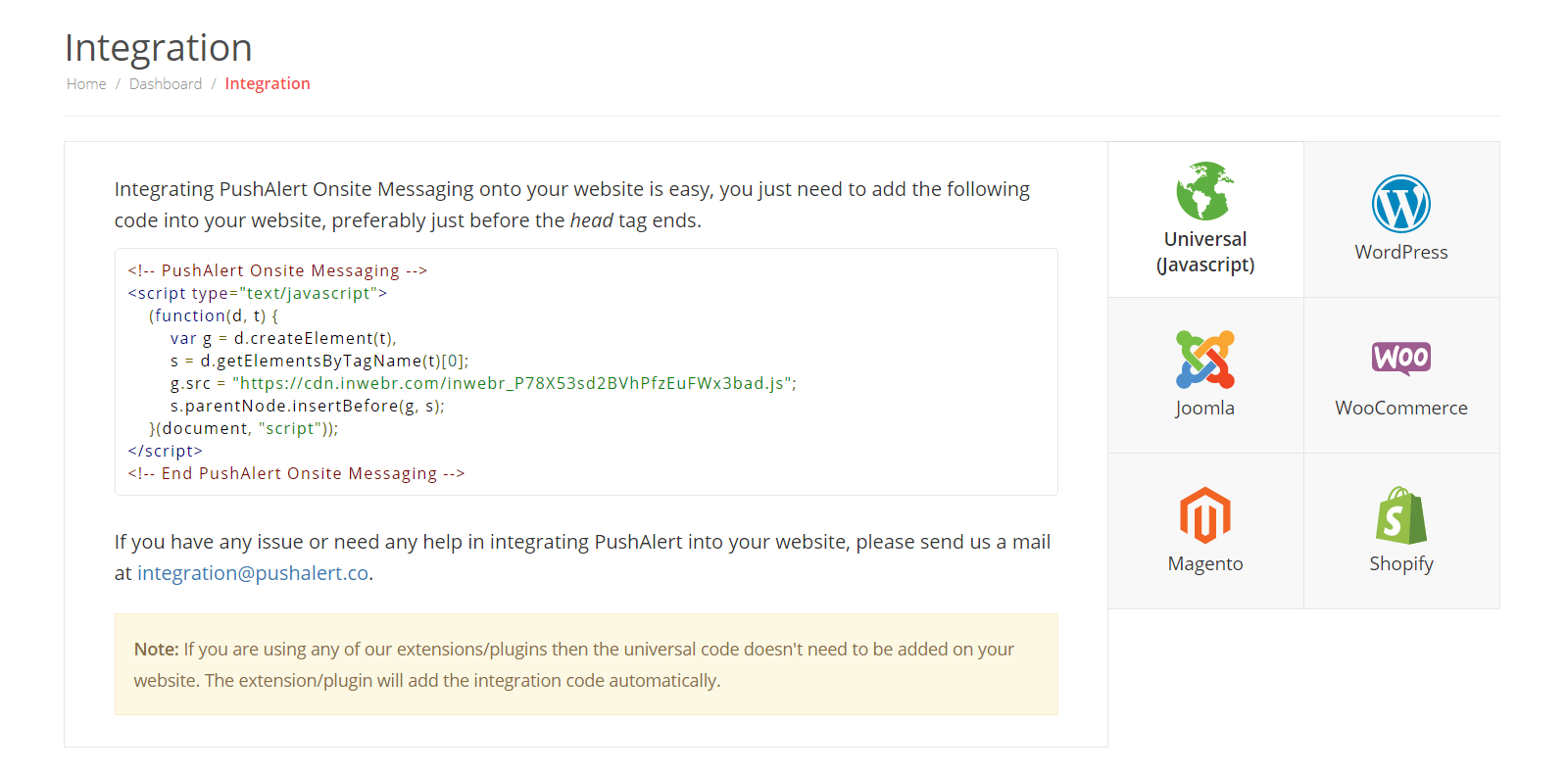 You don't need to add separate scripts for each campaign, just a single integration script takes care of everything. You can find more details on integrating our service with your CMS, GTM or custom platform here.
Help & Support
While you can always reach out to us on email at support@pushalert.co, there are several other options available as well.
Chat Support - Support on chat is available directly from your account. If unavailable, you can also leave a message there along with your email address, and our support team will reach out to you within 24-48 hours.
Support Tickets - Send a ticket directly to our support team from support.pushalert.co or by clicking on the support menu at the top right of your dashboard.
Phone Support - Available 24/7 to Enterprise Customers.
Creating your First Campaign
Now that we a are a bit familiar with the dashboard interface, we can get right to creating a new campaign. Click on the Create Campaign button and you will get a list of templates to get started or you can also create your first campaign from scratch.
If you haven't already, register now for a free 15-day trial.