Notification Preferences
Notification Preference Manager
The Notification Preference Manager allows your subscribers to assert the right to access their data, withdraw consent as well as unsusbcribe and delete their data (erasure).
You can add this to your website with a simple link or button. You can customize the appearance of the link using CSS, but please do not remove the main class of the link or button.
The preference manager will be enabled once you click on "Save" in Privacy Settings. Once the button or link is clicked, it will appear as a modal form on your website as shown below.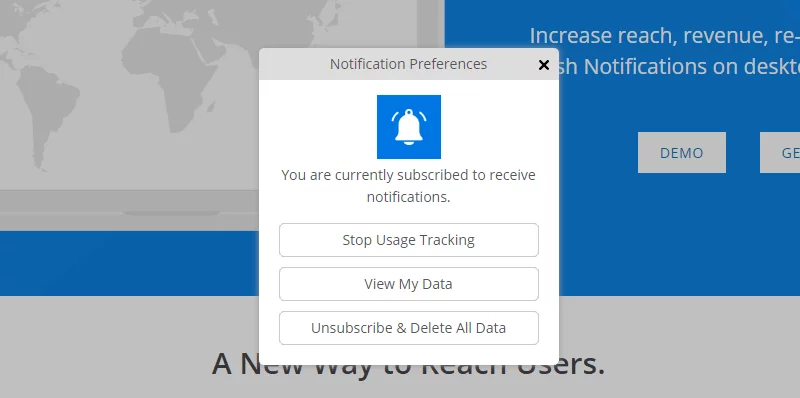 Note: If you don't see Notification Preferences on clicking the link added to your website, then please clear browser cache.